Why Do So Many Ex Teachers Get Involved in School Science Franchises?
December 4, 2016 in Science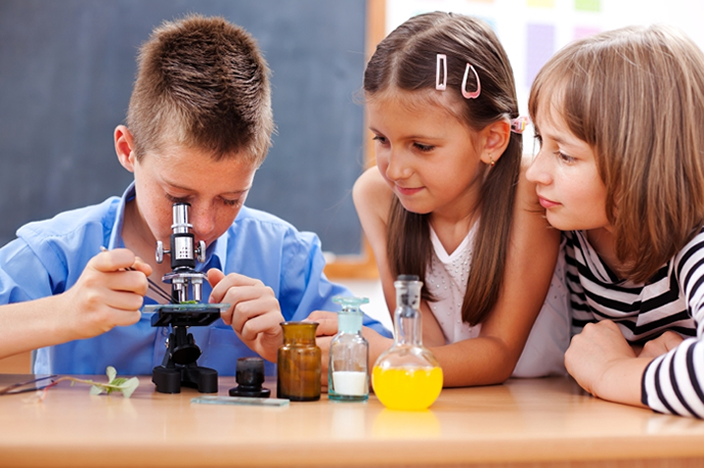 There are two main benefits of getting into school science franchises. One is the low cost of setup, and another is the training you get from the franchisor to start from the scratch. Moreover, science is one such subject which is loved by all, and everyone loves tricks, fun, and magic. When science tricks can bring such magic in front of children of every age, it gets really exciting to have fun and learning together, teachers who have been into this profession of teaching and imparting education in various styles would grasp the concepts sooner than other people. That is why ex-teachers are mostly seen enthusiastically taking on the business of school science franchises.
As a teacher you would be able to explain the best
Explaining things is in your blood. It has become a habit of yours through the years, and now you can do it in yoursleep too! This is one very good reason, and actually the main reason that is enough to get involved into this business. You had been teaching through your life, and now when you are aspiring to find a second source of income, and trying some secure business that can help you earn with low investment, then what could be safer than a school science franchise? It's actually a boon for many ex-teachers when they want to get involved in a business which is also from the same domain they had been through the whole career.
Eventually, you would be called for a training where you would meet other teachers like you, and will know how many of teachers are getting involved in this across the city, state and nation. This is an encouragement in itself.
Talking and mixing with children was never a challenge
For you being an ex-teacher, talking to children, talking to other faculty, mixing and conducting classes etc was never a problem. You did this the whole life, and now when business mixes pleasure and habit, then you would rather love to do these again and earn more.
Low investment
A school science franchise can be bought at a very low investment, which will not be the problem for any ex-teacher. You would be able to afford the franchise easily, and willearn profits in the first few days only to cover up the investment. That is why the initial spending is not a matter of concern. Moreover, your future would be doubly secured, and you would get the pension from the school or government, as well as the earning from the growing business also.
You will be able to learn the best and fastest
Before any other person would understand, you would. That is the advantage of being in the teaching profession for life. Hence,you will know how to put up fun experiments, small tricks etc, and how to explain the inner science behind them to the kids. This is a very interesting way of learning and earning, and as the ex-teacher you won't want to miss the scope.