Were Smart Meters The Actual Cause Of The California Wildfires?
October 15, 2017 in Preparedness
Were Smart Meters The Actual Cause Of The California Wildfires?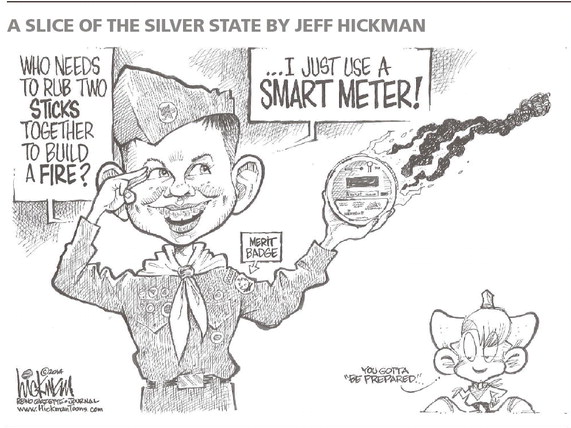 The fires are already the deadliest group of simultaneous blazes in California history. How else, other than arson, could all of these fires started at the same time in the middle of the night? Sounds like there was a power surge that caused dozens of meters along certain power distribution points to explode and catch fire.
The following is a compilation of reports from the US , Australia and Canada about fires, explosions, electrical problems or burned out appliances due to Smart Meter installations. For a summary of the problems read this.
If your home is having electrical problems it could be smart meter related, and your home could be at risk for a fire. This video is mainly about the difficulty in opting out of a smart meter in Texas, however it also explains how the health and electrical problems they were having were linked to the smart meter.
10/1/2017 Smart meter explodes on a fire station in Canada: "…they heard a cracking and popping sound that caused the lights in the building to immediately go out….smoke started coming out of the fuse panel… they discovered the hydro [smart] meter on the building had caught fire." http://www.quintenews.com/2017/10/fire-quinte-west-fire-hall/158461/
See hundreds more examples here.
People suspect fires were set intentionally.