PEST CONTROL
September 3, 2012 in Preparedness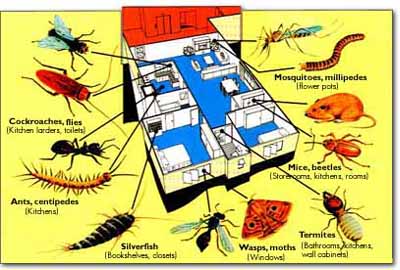 Learn to control pests and other vermin.
This is a problem that led to about half of Europe dying several hundred years  ago with the Black Death.
Fleas and ticks carry some terrible  diseases.
Even people that stay inside their own homes will have to  deal with  this problem.
People outside will have to contend with the  fleas, ticks,  flies, mosquitoes, mice, rats, and so on…
There  are many  repellents in nature that can help: citronella,even the  smell of garlic will repel most vermin.
Stocking up  on insect and other commercial repellents is always an  excellent idea.
It only takes one bite to make a person deathly sick.