Worst Leaks That Governments Would Like You to Forget
November 21, 2017 in Politics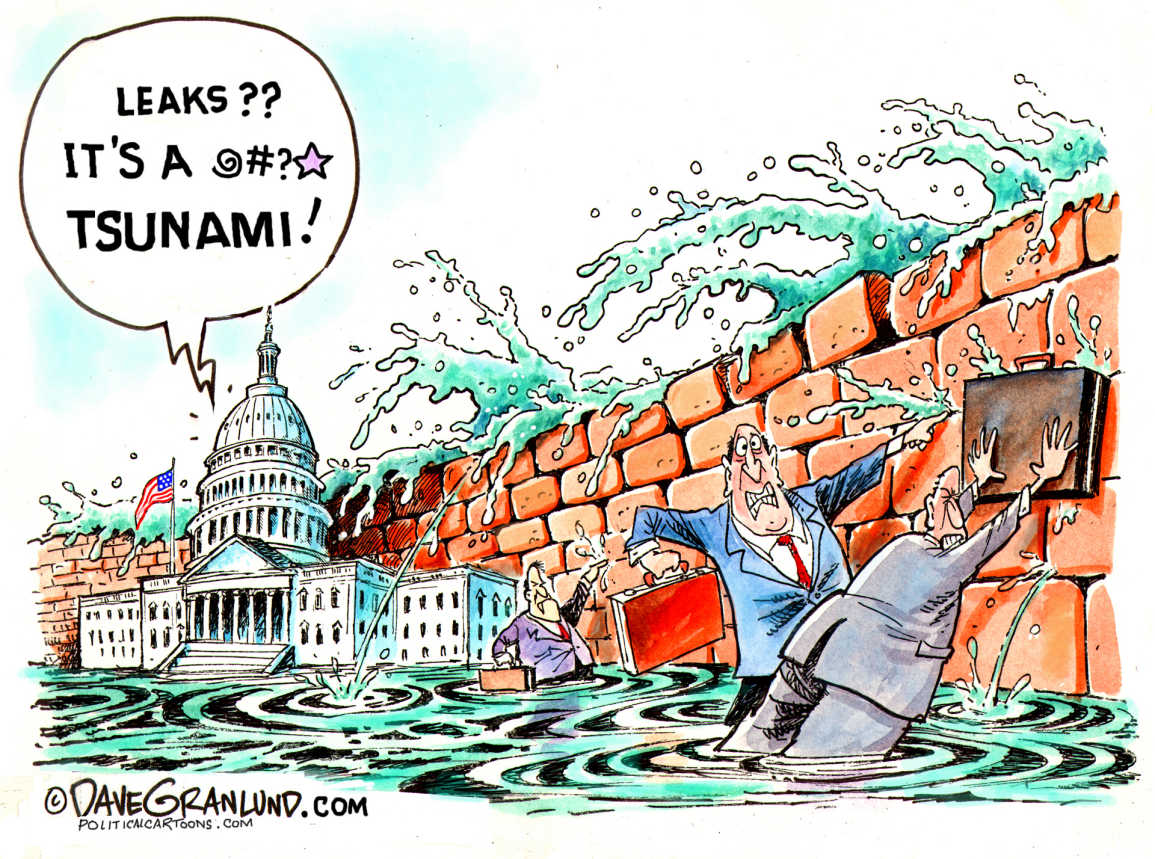 Since time immemorial, the protection of sensitive data has been a top priority for generals, leaders and governments alike. "Loose lips sink ships" was a WWII slogan that captures this sentiment in a very direct way: leak information, and there will be potentially devastating consequences. The magnitude and severity of the problem has only grown with advances in IT, with all data now migrated online. Corporations and governments are in a cat and mouse game with hackers; constantly improving information security policies, encryption methods, USB management software, firewalls and other means of protection. Even with all the data security precautions, security breaches are rife. Here are some of the worst government data breaches in recent years.
NSA Exploit tools leak
As far as leaks go, the NSA is a veritable holy grail for hackers, and has been the target of two huge data breaches last year. In August 2016, a group calling themselves ShadowBrokers publicly leaked 300MB of highly sensitive data, including tools that the NSA developed and implemented for cyber intelligence operations against hostile countries. The group issued a statement that it was willing to sell the data to anyone willing to fork out more than half a billion dollars. As if this wasn't serious enough, the group dumped more stolen information in November, including data regarding an alleged toolkit that the NSA used to break into numerous servers and execute exploits against targeted adversaries. A former NSA contractor, Harold Martin, was arrested for the alleged theft of over 50TBs of government data, and is suspected to be involved in the ShadowBrokers leak.
Sweden's Cloud Fiasco
Data breaches and hacks are an unfortunate event, but leaking data through negligence is even worse. This is exactly what happened when Sweden decided to move personal information to the cloud, and is becoming known as the worst governmental leak in history. The entire country's driving licence database was handed over to dubious IT contractors, in effect leaking the personal data of almost all Swedish citizens. Of particular concern is information about military and police vehicles that might have fallen into the wrong hands. According to reports, the identity of security and military personnel is also at risk. Two ministers have already been replaced as a result of the leak, and there is looming instability and upheaval. Opposition parties are calling for the entire government to be held accountable, and new elections to be held. The leak is still ongoing, and the majority of the leak analysis is in fully-redacted document form so the full impact is yet to be revealed.
Macron Hack
Just two days before the French presidential election, Emmanuel Macron's campaign was hit by a massive hack. More than 9GB of the now president's emails were leaked in a move devised to give the left-leaning front-runner no space to maneuver, as French law prohibits public speaking of candidates two days before an election. It is still unclear who is behind the leaks, but theories abound: from Latvians, to Russians and pro Le Penn American nationals. The Macron campaign themselves said in a statement that some of the sites spreading the leaked information were linked to Russian interests. Despite the potentially devastating leaks, Macron went on to win the election, no doubt taking pointers from Hillary's DNC email leak.
Cablegate
No list of leaks would be complete without mentioning Wikileaks, and a massive dump of files in 2010 regarding sensitive information related to serious international tensions. The bulk of this leak consisted of diplomatic cables, highly volatile and confidential communications between an embassy or consulate and the foreign ministry in its parent country. The sheer amount of data is as shocking as the timeframe: the leak contained documents spanning almost half a century. At the time, cablegate was the single largest collection of top-secret data to be leaked at one time. The leak contained truly sensitive information, from North Koreas connections to an Iranian nuclear program to secret US bombings of Yemen and flammable intel regarding Guantanamo Bay.
Data is being leaked on a daily basis, some of it drawing difficult truths into the light of the public arena, with more than a few of them prompting policy change and public outrage. What is more than clear is that no data is intrinsically safe, and that it would be foolish to expect complete data protection, even from our governments.