Peterson's Lab Inc. Entered Strategic Agreement with Shanghai Corday Biotech Ltd.
November 7, 2017 in Outdoors
Vancouver, British Columbia, November 1, 2017-Peterson's Lab Inc. a science research oriented bioactive recombinant protein developer, announced that the Company entered into a strategic agreement with Shanghai Corday Biotech Ltd. under which Shanghai Corday will assume responsibility, on an exclusive basis, for Peterson's Lab's brand promotion and branded cosmeceutical skin care products to consumers in China, Japan and South Korea.
Jose Godoy Toku, CEO of Peterson's Lab, said "Shanghai Corday Biotech gives the Company access to three of the major Asian aesthetic and dermatology markets. We are delighted to expand our distribution and brand influence though this partnership. Joshua was the former director of Peterson's Lab, we are confident that this solid relationship will elevate our company to the next level."
"Peterson's Lab has a proven bioactive recombinant protein technology base for effective skin care backed by impressive science," said Joshua Zhang, CEO of Shanghai Corday Biotech. "We are happy to promote the Peterson's Lab brand of skin health products to the Chinese, Japanese and South Korean aesthetic medical markets."
The five-year agreement includes certain minimum purchases and may be extended through mutual agreement.
About Peterson's Lab Inc.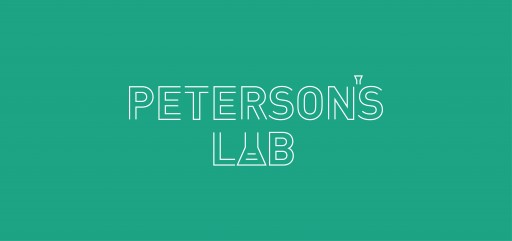 The Company is a biotech company with an extensive library of diverse bioactive recombinant proteins and patents covering five distinct classes and hundreds of protein sequences. Core competencies include protein design, synthesis, purification and characterization together with assay development, screening, cell culture and microbiology. The company takes product development programs from theoretical concept to a qualified skin care active ingredient fully validated as to efficacy and safety. Application for Peterson's Lab products include anti-aging cosmeceutical skin care and wound healing application. More information about the company and its proprietary products may be found on the company's website at www.petersonslab.org.
About Shanghai Corday Biotech Ltd.
Shanghai Corday Biotech is a cosmeceutical product manufacture, encompass a clinical trails lab and a trading and marketing company specializing in the aesthetic and dermatology market place. Company is headquartered in Shanghai, China with offices and distributors in markets throughout key Asian countries.
Media Contact
Michelle Z.
Email: info@petersonslab.org
Automotive Filters Market: Global Industry Size, Share, Growth, Outlook, Opportunities and Forecast 2017 To 2025 – Credence Research