Geopolitics Continues to Guide Financial Markets
September 29, 2017 in Economics
Geopolitics Continues to Guide Financial Markets
More than any other time in recent memory, it is looking as though geopolitics could be the central determinant in the stock market trends that we see heading into 2018.  In many areas, we have seen huge bull rallies in the stock market.  Key examples here can be found in the US stock benchmarks, as the S&P 500 is now trading at its highest levels ever.  
Why exactly have these rallies occurred?  This is a complicated question but much of the optimism that has been seen was generated by the election of US President Donald Trump and the espoused pro-growth agenda that has been promoted by members of his administration.  This may not have been the case if Democratic candidate Hillary Clinton had been elected, as this would have continued many of the same economic policies that were conducted under the Obama administration.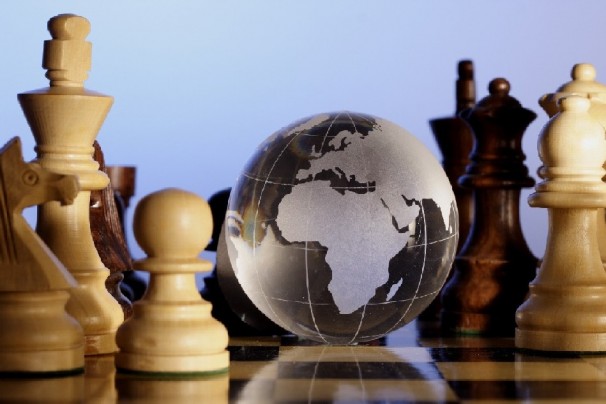 This was an administration that was much less friendly to big business, and the stock market generally responded in kind whenever there was a new piece of legislation that was being handed over to the US Congress.  We did see gains in the stock market during the Obama administration but there was a clear trend of reluctance that was seen in the months heading into the 2016 Presidential election in the US and this can be viewed as a stamp of disapproval within the market for the stated Democratic policies.

Fast-forward to 2017 and we are now seeing the S&P 500 trading at its all-time highs, according to market data compiled by Euroclear Group.  So the question here going forward is whether or not we will see geopolitical factors negatively influence these corporate entities while they are trading at these elevated levels.  There are still political stalemates and continued discussions with respect to the debt ceiling in the US, and in North Korea military tensions continue to disrupt market stability.
Any of these factors could lead to downside price pressures on stocks as we are moving into 2018, so this is something that investors should pay close attention over the next few months.  At this stage, there is not much to suggest that we would see anything that resembles the stock market collapse of 2008 and 2009 but there is still a strong possibility that geopolitical factors could weigh on the stock benchmarks in certain countries if there are factors that create added market uncertainty.  
When stock markets are traded at these types of elevated levels, there can be a great deal of speculation about what may or may not cause the next big moves.  But if we continue to see political stalemates in the US and a lack of progress in the agreements to settle on a solidified debt ceiling, stock volatility is something that could be seen at any given time.  These are lessons that will continue to remain true in the months ahead.
Global Iohexol (CAS 66108-95-0) Market Research Report with Study of Industry Trends, Top Players and Forecasts till 2022