Audit The Fed AND THE WARS rally. F.A.P. Competing Currency
November 5, 2012 in Economics
Free American Patriots  Cause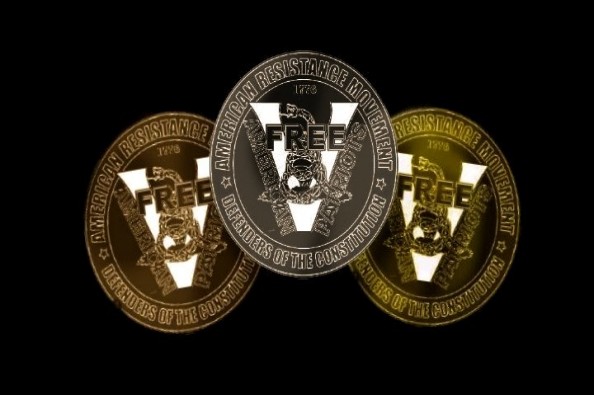 Raised: $125.00
Goal: $1,500.00
Goal # 1
Help Free American Patriots complete its goal to establish competing currency precious metals option.  We need to raise the money for the 3D Die & Sculpt to press our competing coin bullion.
3D Die & Sculpt
- The design will contain a high amount of detail such as a portrait, then we will have to create a die from a plaster sculpt. This allows us to include as much detail as possible to promote our competing currency to be used as a form of Trade, Barter and exchange in our patriot communities can take part in our project. The Coins unlike the Fiat money the 1oz bullion coins will maintain their value from inflation and economic hardship. So your not stuck with worthless paper money for a more sound secure system & future.The Die and Sculpt we need produced will Cost $1500.00 Plus production and
material cost but The Die and the Sculpt is the Main tool we need your help to get this project launched and started
The Coins will be minted in 999. FINE 1 AVDP oz Gold, Silver, and Copper
The 1st batch of coins will be in Copper
we will measure it in terms of A.V.D.P. ounces (Avoirdupois), otherwise known as regular Postal Ounces. the highest quality 999. fine copper bullion
qSp
http://qualitysilverbullion.com/
For over 12 years we have been perfecting our minting process, to provide the highest quality minted pieces. We are constantly updating and refining our process, and we want to share with you our progress. Come inside the mint with us to see how Quality Silver Bullion is made.
Help Free American Patriots Raise the money for -qSp- to start productions on our coins.
Goal # 2
Mission
We support a Constitutionally limited government and defend the American ideals of Life, Liberty and the pursuit of Happiness.
Most Americans are living in a conditioned illusion. their food & drink is artificial. they spend funny money in a contrived economy. many watch fake news & believe big brother propaganda as truth. most are living in the matrix – a dream world built to keep us under control.
Goal # 3
We are pro-American, pro-Republic and pro-Constitution. We are pro-U.S. military. We are also pro-Constitutional militia. We welcome membership in The FREE AMERICAN PATRIOTS MOVEMENT, regardless of race, sex, religious affiliation, political affiliation, sexual orientation, or any other form of possible discrimination
Goal # 4
Our motivation is patriotism and a sincere desire to defend the Constitution. Our goal is to encourage all citizens to achieve a high level of preparedness for a wide variety of possible emergencies.
Like us on FB @ https://www.facebook.com/FreeAmericanPatriots